LA Emergency Preparedness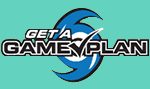 A GUIDE TO ENSURING YOUR FAMILY'S SAFETY
Visit http://www.getagameplan.org/
or Download the LA Emergency Guide (NOTE: 28 page pdf)
Town Hall Meeting
February 4, at 10:00am
New Zion Baptist Church
17387 New Zion Church Road
Covington, LA
Get Directions
2017 Mardi Gras Parades
Tell Your Mom n Dem from here!
District 12 Events
St. Tammany Parish
Folsom Village Market
Monthly Every 4th Saturday 9am - 1pm
Behind City Hall
13401 June Street
Folsom, LA
More info: 985.507.6496
Tangipahoa Parish
Gospel Music Fest
1st Friday of each month
Doors Open at 5:30pm & Music Begins at 6:30pm
13101 Hwy. 442 W., Tickfaw, LA 70466
Contact Barbara Vaughn 985-974-0507
http://www.mvmgoodnews.com
Clausen Racing Swap Meets
Jan. 21 - 8am - 2pm
55351 Hwy 51N
Independence, LA 70443
Floyd Clausen 985-878-6982
www.clausenracing.net
The Italian Festival Ball
Jan. 28 - 7pm - 11pm
Our Lady Of Pompeii Catholic Church Hall
Tickfaw, LA 70422
Raven Johnson 225-252-2231
www.theitalianfestivalorg.com
Washington Parish
What to Do & Where to Go
Antiques & Flea Markets
Farms & Nurseries
History, Heritage & Culture
Local Shopping
Outdoor Activities
Washington Parish Tourism
Get News from Beth
My Pledge to District 12
"It is truly a privilege to be chosen by the citizens of my district to be their voice in the State Senate. I look forward to working with my colleagues and the citizens of District 12 to preserve Louisiana's values, improve education at every level, and address the state's challenges with common sense solutions."
~ Beth
News from Facebook
Senate Committees
Senator Mizell is active with the following:
Standing Committees
Commerce, Consumer Protection, and International Affairs
Education
Retirement
Select Committees
Vocational & Technical Education (Vice-Chairman)
Women and Children (Vice-Chairman)
Louisiana Senate District 12
Are you in District 12? Click on the map to see the boundaries.