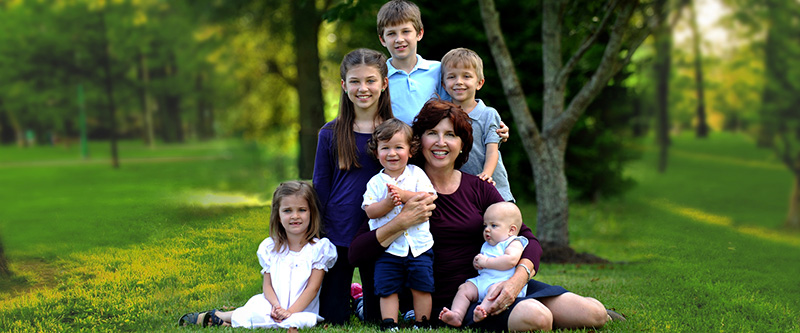 "It is truly a privilege to be chosen by the citizens of my district to be their voice in the State Senate. I will work to preserve Louisiana's values, improve education at every level, and address the state's challenges with common sense solutions."
Senator Beth Mizell is the newly elected Republican State Senator for District 12, representing northern St. Tammany, eastern Tangipahoa and Washington Parishes. She is a mother, grandmother, community leader, businesswoman and cattle rancher living in Franklinton.
Beth currently serves on the following legislative committees:
Commerce, Consumer Protection, and International Affairs, member
Education, member
Retirement, member
Select Vocational & Technical Education Committee, vice chair
Select Women and Children Committee, vice chair
Among the many bills in which the Senator participated, Beth authored bills to fully fund the CASA Assistance Program and to request the Louisiana State Law Institute study and make recommendations to the Louisiana Legislature regarding human trafficking. These issues are near and dear to Beth's heart as she has been an active Court Appointed Special Advocate (CASA) for 15 years. Beth is appointed by district judges to advocate for the best interests of abused and neglected children placed into foster care.
Nor does the Senator back away from controversial issues. Fulfilling a campaign promise, Beth authored new Washington Parish Reservoir District legislation. The new bill removes the right of expropriation and requires new board members, a bid process and public notification of meetings. She authored legislation to protect historical Louisiana monuments through the Louisiana Heritage Protection Commission and to require all public schools to teach cursive writing. Beth was also instrumental in legislation that ends the brutal practice of dismemberment abortion in Louisiana to protect unborn babies.
Protecting district watermelon growers against counterfeit melons, Beth authored a resolution designating the Washington Parish watermelon as a protected produce by certifying the growers and designating watermelons.
Beth is a lifelong resident of the Northshore and has been a successful business owner for 30 years, spending her career in early childhood education and development. She and her late husband, Bob, have two children and six grandchildren.
She is active in a number of organizations, including the First Baptist Church of Franklinton, Republican Women of Franklinton and the Louisiana Cattlemen's Association. She was a founding member of the Tea Party in Washington Parish.
This year, Beth was awarded the Louisiana Fraternal Order of Police's Senator of the Year.