LA Emergency Preparedness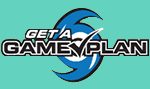 A GUIDE TO ENSURING YOUR FAMILY'S SAFETY
Visit http://www.getagameplan.org/
or Download the LA Emergency Guide (NOTE: 28 page pdf)
For information on things to do in your parish, visit the tourism links below:
St. Tammany Parish Tourism - http://www.louisiananorthshore.com/events/
Tangipahoa Parish Tourism - http://www.tangitourism.com/
Washington Parish Tourism - http://washingtonparishtourism.com/
District 12 Events
St. Tammany Parish
Folsom Village Market
Monthly Every 4th Saturday 9am - 1pm
Behind City Hall
13401 June Street
Folsom, LA
More info: 985.507.6496
Covington Farmers Market
Recurring twice weekly
10am-2pm Wednesdays
at Covington Trailhead
419 N. New Hampshire St. and
8am-12pm Saturdays
at 609 N. Columbia St
Covington, LA 70433
(985) 966-1786
Abita Springs Farmers Market
Recurring weekly on Sunday
Time: 1:00 PM to 4:00 PM
Abita Springs Farmers Market
22049 Main St.
Abita Springs, LA 70420
(985) 807-4447
Abita Springs Busker Festival
April 23, 2017
Time: 11:30 AM to 7:00 PM
Abita Springs Trailhead Park
22161 Level St.
Abita Springs, LA 70420
(985) 871-5327
Tangipahoa Parish
Gospel Music Fest
1st Friday of each month
Doors Open at 5:30pm & Music Begins at 6:30pm
13101 Hwy. 442 W., Tickfaw, LA 70466
Contact Barbara Vaughn 985-974-0507
http://www.mvmgoodnews.com
7th Annual TPSO Pro Rodeo-Back the Blue!
Sept 29 - 30
Gate Opens 6pm and Showtime 7:30pm
Florida Parishes Arena
1301 NW Central Ave.
Amite, LA 70422
985-748-5914
www.fparena.com
Washington Parish
What to Do & Where to Go
Antiques & Flea Markets
Farms & Nurseries
History, Heritage & Culture
Local Shopping
Outdoor Activities
Washington Parish Tourism
Great Southern Fall Bluegrass Event
Sept 21 - 23, 2017
Angie, LA
See schedule and showtimes at
http://www.greatsouthernbluegrassevent.com
Bogalusa Blues and Hertiage Festival
Sept 29 - 30, 2017
Cassidy Park, Bogalusa, LA
http://www.bogalusablues.com
Get News from Beth
Town Hall Meeting Canceled
Tuesday, August 29, 2017 at 5pm
Franklinton City Hall
301 11th Avenue
Franklinton, LA
My TOWN HALL scheduled for August 29th has been canceled and will be rescheduled due to this weather situation. I will be posting the new date soon. Last August our Town Hall met the same fate-lesson learned. Please email me at mizellb@legis.la.gov or call 985-839-3936 if there were issues or concerns you wanted to share tonight.

Please stay aware of the high water situation in your area and please also keep those suffering from the flooding in Texas and south Louisiana in your prayers.
My Pledge to District 12
"It is truly a privilege to be chosen by the citizens of my district to be their voice in the State Senate. I look forward to working with my colleagues and the citizens of District 12 to preserve Louisiana's values, improve education at every level, and address the state's challenges with common sense solutions."
~ Beth
News from Facebook
Senate Committees
Senator Mizell is active with the following:
Standing Committees
Commerce, Consumer Protection, and International Affairs
Education
Retirement
Select Committees
Vocational & Technical Education (Vice-Chairman)
Women and Children (Vice-Chairman)
Louisiana Senate District 12
Are you in District 12? Click on the map to see the boundaries.